Coming to Palm Sunday, the seventh week of Lent. So, we are celebrating our king Hosanna, the king of Israel, the son of David. But for us, He is the son of God; He is our creator and our savior.

Hosanna means to have mercy upon us, save us, take us to heaven, redeem us, help us to be saved, and solve our problems, which is mainly this and all the problems related to death, sin, diseases, disasters, fears, and problems. Save us from all. on this day, all the poor people could see in our Lord Jesus Christ, the real Messiah.
That's why the people of the altar, the scribes, and the Pharisees hated this day, because they could find that thousands of people called Him the real Messiah.
So, they started to plan for His death. He should die.
Because that was not their dream. They didn't accept this Messiah. Because they wanted another king for their lives. So, they did not accept the idea of the kingdom of heaven.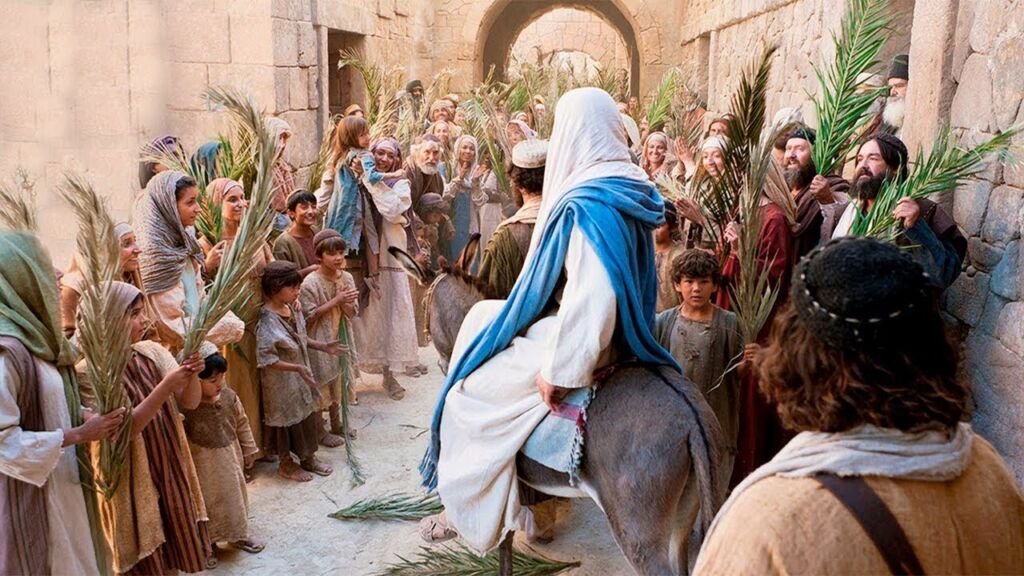 They do not want a humble king. They need a glorious one, different from this Jesus, the simple, humble person, but we love Him because He is the Real King; He is the King of All Kings; He is the King of All Ages and Savior.
because He is God, the Creator. And he accepted to be praised by the simple and poor people. From the children to the farmers, to the fisherman, to the poor apostles, everyone was praising him saying Hosanna, Glory to You forever, Glory in the Highest.
on that day, we have all the power of Lent, all the gifts of all the days of Lent. By praying and fasting, we glorify our King. as if we are now approaching heaven and entering the gate of heaven after our King.
And that's the future. On the day of His second coming, we will be His people, those who praised Him, who loved Him from their hearts. And they looked up to Him as the Real King of all Kings. Glory to God.