Every Christian is a spiritual servant, capable of developing himself/herself and his/her community.
We, servants of Anba Abraam, participate in developing the mindset of the members of the Coptic Orthodox Church, to achieve their mission to save themselves and the world, through preparing local development servants in the dioceses and empowering them to design, execute and monitor updated integrated programs of development to support the local churches on their mission to serve their people and community.
"We care about each person & the whole person"
Ever since Anba Abraam Service for Development was established in 1998, our mission has always been to provide a set of integrated services that the community needs in various dioceses. Anba Abraam Services are divided into educational programs and development programs and so far, have reached 21 services in the various governorates of Egypt. We aim to develop people in several areas to enable them to benefit the communities in which they live in besides developing the spiritual, health and entertainment aspect of the person.
Anba Abraam Service for Development offers a set of educational services that serve large sectors of the people in all the targeted dioceses. The program includes eradicating adult illiteracy, the spiritual, educational and health care for young children at the exemplar nurseries, teaching the basics of reading, writing and mental Maths skills to elementary school kids, specialized trainings for the youth from lower secondary students, diploma-holders and university graduates, as well as vocation training on jobs such as nursing. In addition, the service cares about the dogmatic and spiritual side, which is offered by the apologetics service and preparing servants for development, just as much as it cares about the solidarity of the family and its strong ties through the "Family Support" service.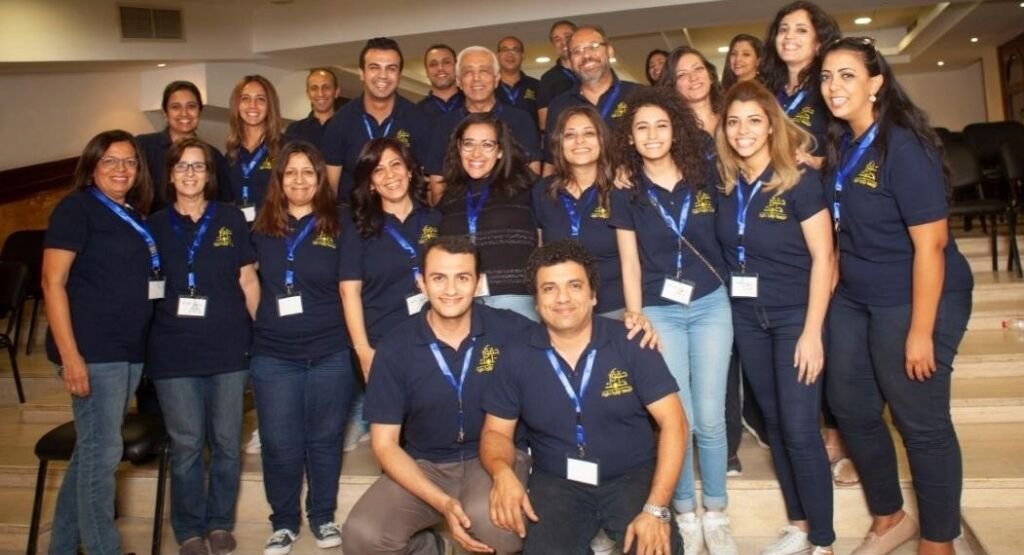 Anba Abraam Service for Development offers a variety of community services needed in all served dioceses. For instance, the service offers complete medical services as well as helps those looking for employment opportunities to either start their own startups or find jobs after receiving the necessary training in the required fields and enrolling those who would like to train themselves on various skills in the most prominent vocational schools. In addition, the service supports the eligible ones to receive their government pension and provides financial support for basic needs. The service ensures there is sufficient time dedicated to cater for the spiritual, health and leisure needs of the village kids, boys and girls, via the provision of other entertainment activities through "Fun Crew Team" and special meetings for men.