Abouna (Father), thank you so much for being here today. As a start, can you tell us more about yourself before becoming the renowned Father Daoud Lamei today?
Sure. My birth name was Bassem, which literally means, "smiling", and indeed, I always carried a smile. I was a quiet child, or so I was told, and I was an A student during my school years.
Then, I joined The Medical School of Ain Shams University, from which I graduated as a general physician in 1985. I completed my Masters Degree in dermatology and skin diseases in 1990.Then, I married my wife, Sherine, and had two children.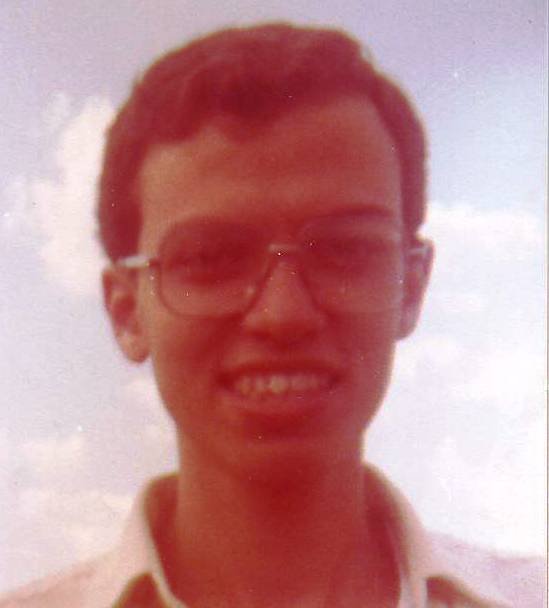 But I was brought up in the church, so I joined all the activities of the church, the Sunday school activities, and whatever they were doing at that time I shared. I loved the songs of the church and I was a deacon. Then, I started serving as a Sunday school teacher.
It was in like 1979 or 1980. And since that time I loved the service so much and I served in many stages in the Sunday school programs. Then, I ended up being one of the mentors of the school or the class for preparing the servants in which I spent many years as a teacher or mentor for those who are prepared to serve at the same time.
I was busy serving with Anba Moussa – The Coptic Youth Bishop – in the youth activities carried out by the Christian family of my medical school, which was named, "Saint Steven Family," whereby I served as the leader of this college Christian family for many years. 

I always had a passion to serve, in particular, those who had no belonging to the church. I love this type of service, which seeks ways to attract the youth who did not have the chance to enjoy Sunday school and experience being a church servant. 
Thus those were my early days.
 A "Christian Family" in Egyptian colleges is a mixed, Christian-based, fraternity and sorority club. 
Now, can you walk us through the transition from serving in church and serving the youth to becoming a priest; that journey from being a servant to a priest, and how that experience was for you?
Actually, I dreamt of being a man of God. At first, I thought I would realize this dream by becoming a monk, but I failed to be so. 
Later, when I fell in love with my wife and we married, I had an expectation to receive the call of priesthood, and she knew this, but actually, we were not ready for the first few years of our marital life.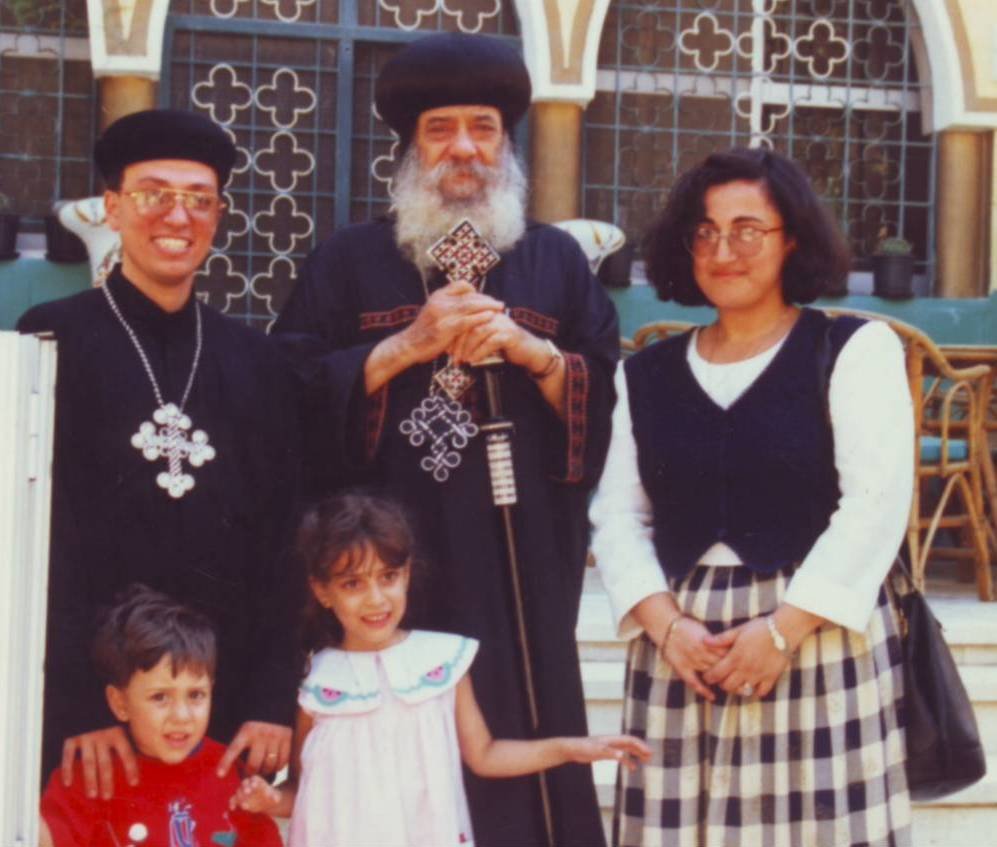 Back at the time, in the eighties and early nineties, my family migrated to the USA and I was expected to join them over there. However, neither Sherine nor I liked to stay in the USA. Hence, we decided to stay and serve in Egypt. However, the call of priesthood actually came from the USA, because I used to visit my family and they pushed me to give them some sermons in the church.
Believing that I can help with the service in the USA, the church approached His Holiness, the late Pope Shenouda III, to consult Him on the subject. After all, both the church and my family welcomed the idea of me becoming a priest, and there were talks of being ordained to serve in New York. 
At that time, both Sherine and I felt we were ready to accept the call. But, you know, the church youth, whom I served for many years, had an issue with me moving overseas. They wanted me to say, arguing, "How come you would be ordained a priest to serve in the USA, when you have refused our call, throughout the past years, to become a priest in our Church in Egypt?" 
I tried to explain to them that the time was not right before, but now, it is the time. Afterwards, His Grace, Anba Moussa, called my weak-self and asked me directly, "What exactly do you like: To be a priest in St. Mark Church of Heliopolis, or New York?"
I answered him, "Definitely in St. Mark, Heliopolis. I wish to continue my service in my church, and that is exactly my wife's wish. However, it is not our call; it's God's call and we will obey whatever the decision of His Holiness – Pope Shenouda III."
Then, Anba Moussa spoke to His Holiness – Pope Shenouda III– and contrary to the expectations; he approved the change in plan. Although he had already told many people that I will be ordained in New York, he later made a different decision and I was ordained as a priest in 1998 to Saint Mark Church, Heliopolis. 
Becoming a priest resonated with a strong desire in my heart to serve God all the time. Before priesthood, I think I was – thanks to God– a successful physician, but still my heart was always with the service. Hence, becoming a priest felt like a natural consequence, as I spent most of the time in service, rather than in helping people as a physician.
So, in one way, I was a medical doctor, yet in another way, I became a different kind of a doctor, namely a spiritual one.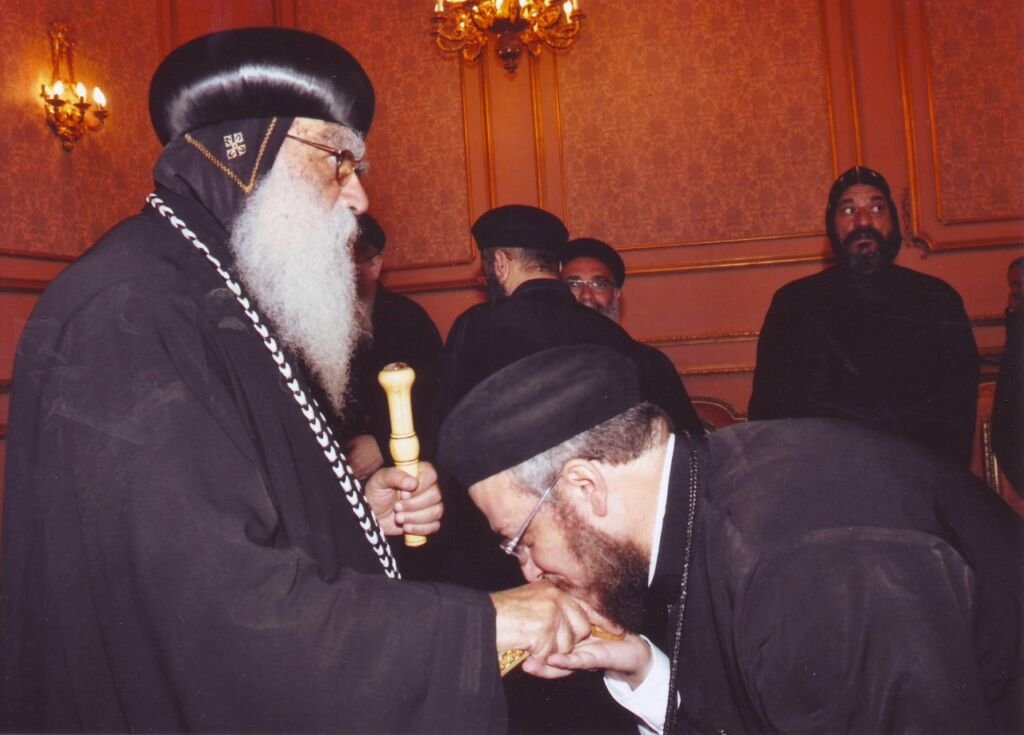 Being a medical doctor for 13 years helped me a lot with problem-diagnosis. Most physicians have this analytical mindset and always adopt a pragmatic approach in searching for the solution or the treatment, and in management. That's my way of thinking and I think it was the outcome of my career. 
Also, I am fascinated by the fact that my Lord Jesus Christ is the Best Physician and it is quite motivating for me to have Him as The Ideal Model, during my former years of medical practice, and my current life as a spiritual physician; i.e. a priest.  
You spoke before about being ready for priesthood long before becoming a priest. When did you know that you were ready for it?
I don't think anyone can be ready for priesthood. It is really a gift from God, as no one deserves to be a priest, and thus it can be perceived as a passion, rather than a merit. You feel such a passion in the heart, and I always felt inspired by the idea of living my life to serve God's Altar, serve people and preach the Name of the Lord God.
That passion was so overwhelming that it was almost my only dream. With that passion, I consider anyone to be ready. 
Additionally, my father of confession and the Church fathers were happy to call my weak self to the grace of priesthood. Hence, I moved towards the Sacrament of Priesthood by God's Voice, my heart's passionate desire, the encouragement of my wife, the support of the Church servants, and the blessings of all my Church fathers.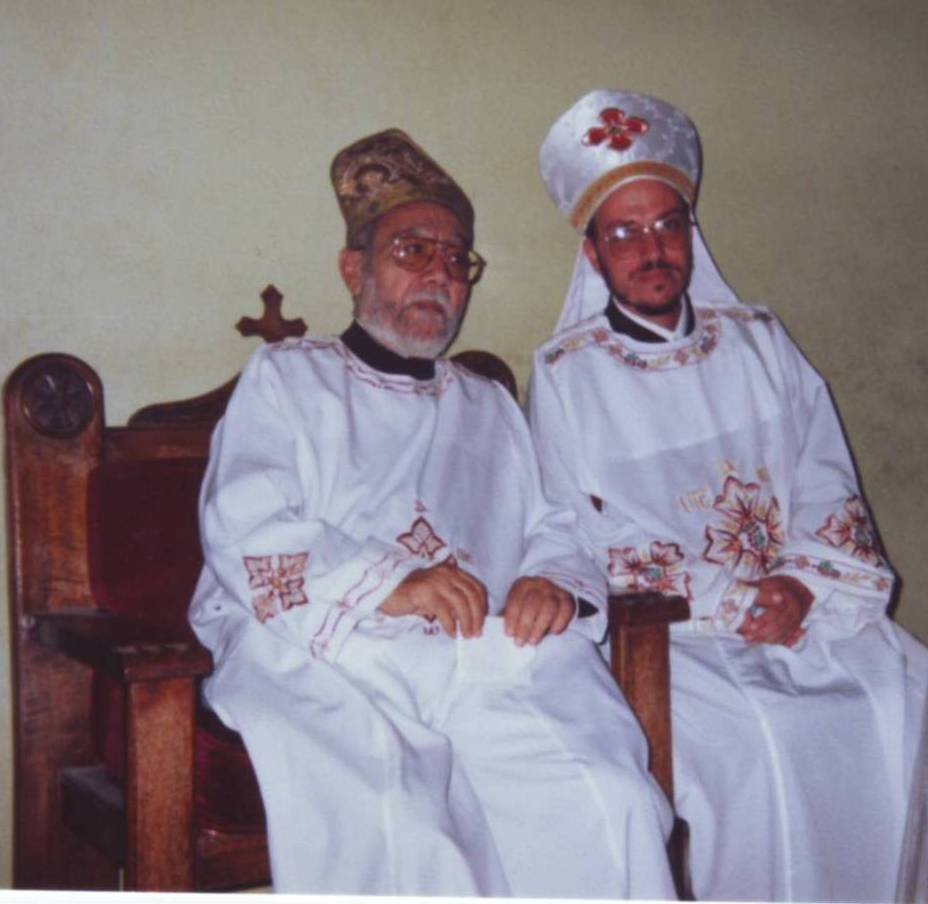 Your wife seems to play a big part in your Christian life, which is very inspiring. Can you elaborate more on your relationship with your wife and, and how you see Christ in each other, as a couple, but also how you instil that Christian environment in your home as a family?
I gave, on average, more than 15 hours per day to service. Therefore, she couldn't see me enough, but she kept supporting me, saying, "You do the work of God and we are behind your back … just pray for us and we can manage."
I truly appreciate that she helped me a lot and still does. To this minute, she is pushing me forward and, in fact, she is my best friend. When I feel frustrated or tired, she is the best one to encourage me.
I gave, on average, more than 15 hours per day to service. Therefore, she couldn't see me enough, but she kept supporting me, saying, "You do the work of God and we are behind your back … just pray for us and we can manage."
I truly appreciate that she helped me a lot and still does. To this minute, she is pushing me forward and, in fact, she is my best friend. When I feel frustrated or tired, she is the best one to encourage me.
That's truly beautiful; it's inspiring and beautiful. So, you lead your family at home, but you are also a very influential leader in the Coptic Church, which certainly comes with its own challenges. Can you tell us more about these challenges you encounter personally, as Abouna Daoud Lamei, and as being a very influential figure in the Coptic Church in Egypt and globally? Also, give us more of an insight into the broad challenges any leader in a Coptic Church faces.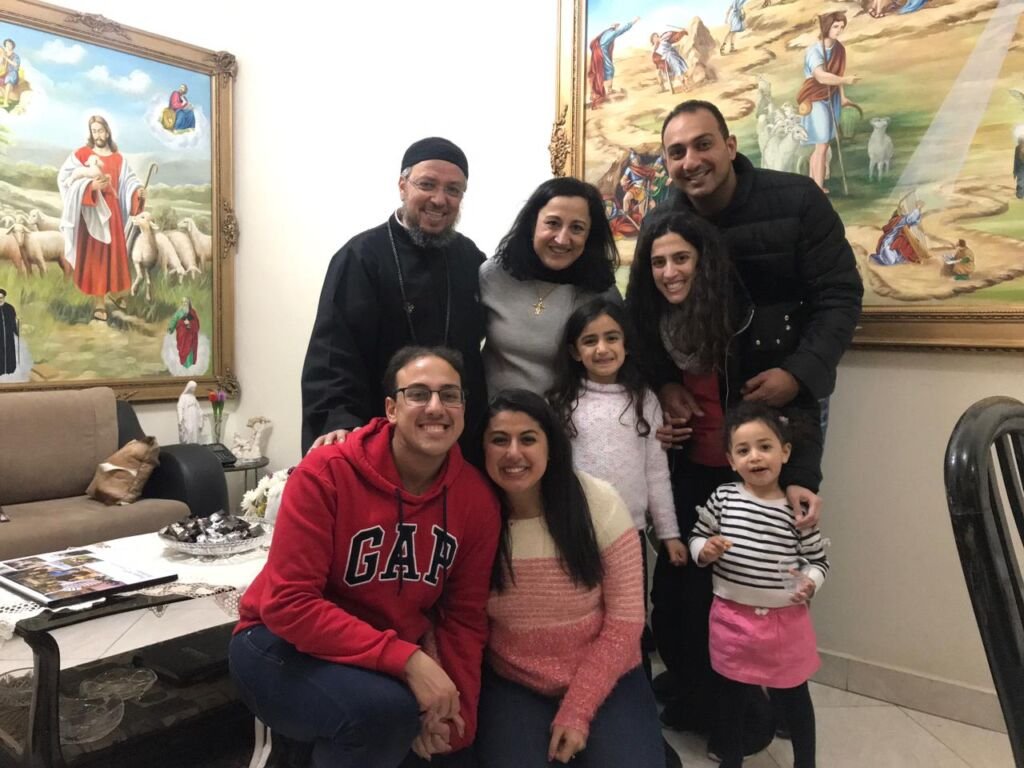 There are many challenges. One of them is how to serve all the categories of the Church congregation. Especially, we are facing nowadays a real problem with the youth, in the youth service, because many of the old people are inside the church, but perhaps 50% of the young people from the ages of 12 to 30, or in their 30s, are not belonging to the church enough. 
So, I always considered this as the major problem facing the Church nowadays, although, it has always been there. In my heart, I found myself inclined to serve the poor, in general, and I was inclined to serve, in particular, those who live in remote areas from Heliopolis.
As you may know, Heliopolis is quite a good area for the rich or those who can afford a good standard of living. However, we all know that more than 80% of the Copts are living in poverty. So I thought of and cared so much for those people and, thus, started to urge the congregation to form service groups in many rural and poverty-stricken areas.
After many years of serving the poor, we found out that the outcome of our time and effort is quite unsatisfactory. Thus, we started to study community development and learn more on how to help them think better and live better, instead of merely providing them with food or other materialistic supplies (in-kind donations). 
Basically, we started to teach them how to fish.
So, it was like a turning point in my life and in my service, and it helped me a lot to focus on delegating anyone, with a new development idea, to form a service group from the congregation. 
Then, we started to think of the children who could not be enrolled in school, as well as school dropouts and those who did not join college, and the illiterate women, who did not have the chance to learn to read or write.
So, we have quite many categories in our community that we should serve. I did not focus much on the regular programs of Sunday school, servant preparation or deaconship. Instead, I started to think in a different way, namely that we need to start new forms of service; new activities that will bring up many servants to serve many of the unserved people.
That was my biggest challenge: How to inspire everyone to start serving. Many people thought that to serve one needs to only attend servant preparatory classes, understand theology, study the whole Bible, and be empowered with the Coptic language. While all these may be quite essential for a priest or for a Sunday School teacher, they are not essential to do acts of mercy and to help the poor in an effective way.
Hence, our programs are catered to help many people start serving. 
Another big challenge is related to time management, because there are many dreams and many goals, and all of them are needed to serve inside Egypt and abroad, to go to many conferences, to cover many subjects, to write books, and to have the blessing of visiting the poor, the needy and the sick people.
I am always torn by the idea of how to manage time. 
Additionally, I care so much about the priests, especially, those who are newly ordained, because I had the blessing of being ordained in a strong church, and I had many fathers to teach me, to embrace me and to help me grow as a priest.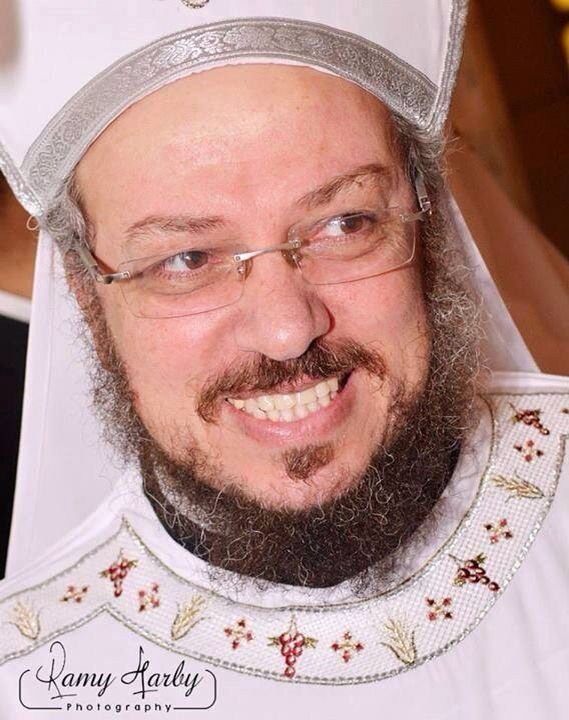 I could see that many of the priests did not have this chance. Hence, I started to focus on making conferences for the "Abounas," (i.e. for the priests), and most of them encouraged me. We had the blessing of His Holiness, Pope Tawadros II, attending some of these conferences as well as many of their graces, the Church Bishops and Priests.
We are actually facing challenges on a daily basis; however, with the grace of God, we can see the fruits.